Latest News
---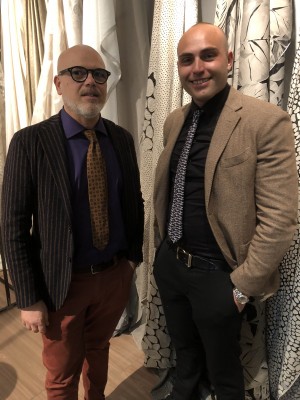 Robert Allen Duralee Group Seeks Chapter 11 Protection and Intends to Sell
Trouble for the Second Largest American Supplier of Decorative Fabrics and Furniture
Robert Allen Duralee Group has filed for Chapter 11 protection of the Bankruptcy Code, according to a February 12 letter signed by Lee Silberman, chief executive officer of Décor Holdings Inc, The Robert Allen Duralee Group Inc., and its U.S. subsidiaries…
Read more.
February 13, 2019
Valley Forge Fabrics Embraces Digital Printing Technology
Big Pluses: Customizable Fabrics and Shorter Shipping
By RAY PARKER Fort Lauderdale, Fla. -- Valley Forge Fabrics, the largest American contract fabric converter/wholesaler, is a prime example of how digital printing continues to revolutionize the textile industry. "Everything is going to be digital,"…
Read more.
February 9, 2019