Carnegie Promotes Executives; Mary Holt President
March 3, 2019
New York -- Mary Holt, previously executive vice president of Creative at Carnegie, has been promoted to president of Carnegie Upholstery, where she will oversee the department and work closely with Chase Taylor, who joins the company as the new studio director of Carnegie Upholstery.
As president, Holt will bring her veteran design experience since she served as the creative director of the upholstery division for 20 years prior.
"Our goal is to create with design-forward choices and introduce upholstery textiles that go above and beyond in terms of performance," Holt says in a statement. "We're excited to welcome Chase to the team and achieve the visual inspiration that designers have come to expect from Carnegie."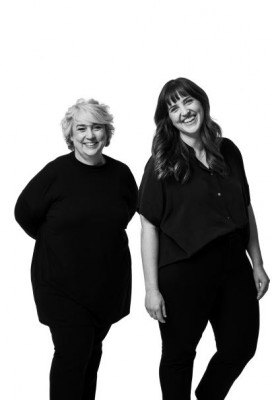 Mary Holt (left), who has worked at Carnegie for 20 years, is president, while Chase Taylor joins the team as studio director.
As studio director, Taylor will lead a team of designers at Carnegie's Creative Studio, overseeing the design of all upholstery products. Taylor joins Carnegie as an experienced textile designer, following five years as senior designer at Pollack, and a role in editorial at Martha Stewart Living. She has a master's in textile design from the Rhode Island School of Design, and a year studying at Parsons School of Art and Design in Paris.
"We're looking for exciting high performance and sustainable options, beyond just recycled content, which can range from bio-based textiles to PVC-free coated fabrics, as well as textiles with inherent performance qualities that remove the need for toxic or environmentally damaging finishes," Taylor says in a statement.
In addition, Stephanie Powers joins Carnegie as the executive vice president of marketing and digital strategy.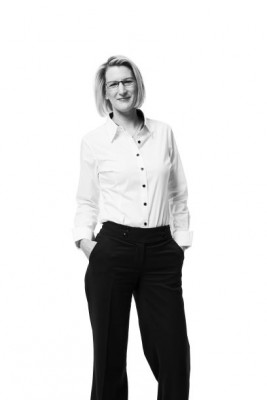 Stephanie Powers joins Carnegie as the executive vice president of marketing and digital strategy.
Powers brings a background in technology at start-ups. She recently led global web and operations for ad-tech giant Criteo, where she reframed their marketing strategy to deliver a digital experience in line with Criteo's global reach and multi-product offerings.
"As we develop new and innovative ways to interact both externally and internally, Stephanie brings a different perspective and skill-set that will allow Carnegie to be a leader in technology-based interfacing. We are thrilled to have her on board," CEO Jim Kaplan says in a statement.
For more than 65 years, Carnegie Fabrics has produced high-performing, environmentally responsible textiles. Dedicated to material research and exploration, the company introduced its breakthrough PVC-free fabric, Xorel, in 1981 and a plant-derived version, Biobased Xorel, in 2013. Carnegie is a certified B Corp., recognized on 2018 Best for the World list for practicing the highest standards of social and environmental performance, public transparency, and legal accountability while balancing profit and purpose.  
---