Bert Rosenberg, Textile Agent, 88
April 9, 2020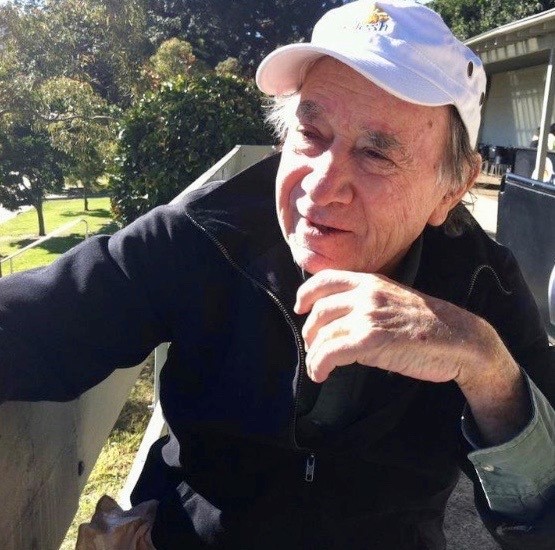 SYDNEY—Bert Rosenberg succumbed to the effects of pancreatic cancer on April 6.
He was 88.
Bert was diagnosed with pancreatic cancer a month ago. He was born January 16, 1932 in Cape Town, South Africa.
Textile stylist Addy Bois maintained a friendship with Bert that goes back to their time at Quaker Fabrics in Fall River, Massachusetts, about 15 years ago.
"He was the Quaker Fabric sales manager for Australia and New Zealand," Bois recalls. "He was an independent agent and his thriving business was called Lowsuma.
"Bert was one of the most sincere, humorous, kind, and intelligent people I have known in my life. The customers he worked with all became his friends. He was well-liked and respected by all. He worked hard and lived life to the fullest. He especially loved his wife, Pauline, his weekly dinners with his children, traveling the world, and he was an amazing conversationalist."
Bert is survived by his three sons, Anton, Lance, Justin, and several grandchildren.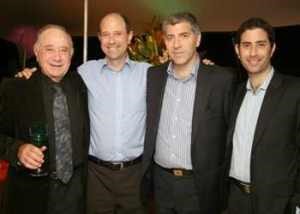 Bert with his three sons Anton, Lance, and Justin Rosenberg (Photo courtesy of Nadine Sacks).
"Customer dinners with Bert were full of laughter and good cheer," Bois says. "Bert was a fantastic athlete competing in tennis tournaments as recently as August 2019 in Mexico at age 87!
"Bert was the type of person who inspired people to be the best they can be in life. It was a privilege for me to know him as a coworker and friend."
Bert always attended Heimtextil as it was always around his birthday. He used to go skiing in Grindelwald, Switzerland, with a group of textile people usually after Heimtextil.
As a senior, he played tennis with the International Tennis Federation and played around the world at various tournaments. He also represented Australia in the Maccabi Games in Israel.  
---