Tom Warwick Passes, 76
May 9, 2018
MELBOURNE, AUS—Tom Warwick, who was born February 11,1942 and was the founder and Group Chairman of Warwick Fabrics Pty. Ltd, died May 8 as the result of a head injury at the age of 76.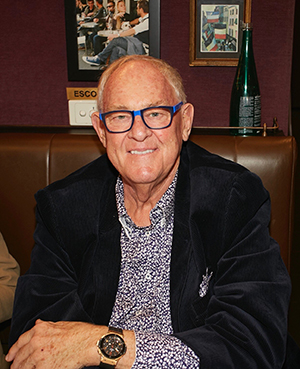 He built one of the largest decorative fabric wholesalers in the world with branches in Australia, New Zealand, UK and more recently, India. His two sons Cameron and
Leighton will continue the legacy of running the $50 million plus company just two years after their father spoke to a crowd of 600 people celebrating the company's 50
th
Anniversary in a Melbourne event loft. To all who knew Tom, he was a larger than life character who liked to have a good time and still work hard. Fifty two years ago, Tom was an Australian homebuilder who decided there was a better line of work to be in
so he got into the vinyl coated products business for the local car and furniture industry. Little did he know it, but with this career change,
he planted the seeds of a still growing family business
at 10-12 percent a year according to Cameron, 52, who runs the business with his brother Leighton, 47, both Joint Managing Directors. With this growth rate in place, the pair expect to double sales in the next decade. Warwick is a broad line supplier and the largest fabric wholesaler in Austral Asia today but the competition is fierce from smaller family owned specialists in residential, contract drapery and upholstery. Warwick does 80 percent of its business in domestic Australia and 20 percent export. In the UK branch; Warwick does 70 percent of its business in the UK with 20 percent elsewhere in Europe, Africa and North America. "The USA is too competitive and we choose to focus on the other markets, especially in Europe and South Africa for growth," Cameron says.
---