RV Leads Upholstery Revival
Furniture and home furnishing stores increased 2020 sales from $4.0 billion in April to $7.2 billion in May.
August 14, 2020
MIAMI BEACH, Fla. – Some U.S. textile companies have had an uptick in sales this summer, especially in the upholstery, outdoor, and recreational vehicle markets.
Richloom Fabrics Group Inc. has a supply chain twisting across the globe. It and others have been hit with the U.S.-China trade war, as well as the coronavirus pandemic, which has increased freight costs and hindered international travel.
Despite all that tumult, "Furniture retail is up," Richloom COO/Vice President Michael Saivetz says. "We're seeing a very big upswing in the low- to medium-priced furniture market, and our RV business has gone through the roof."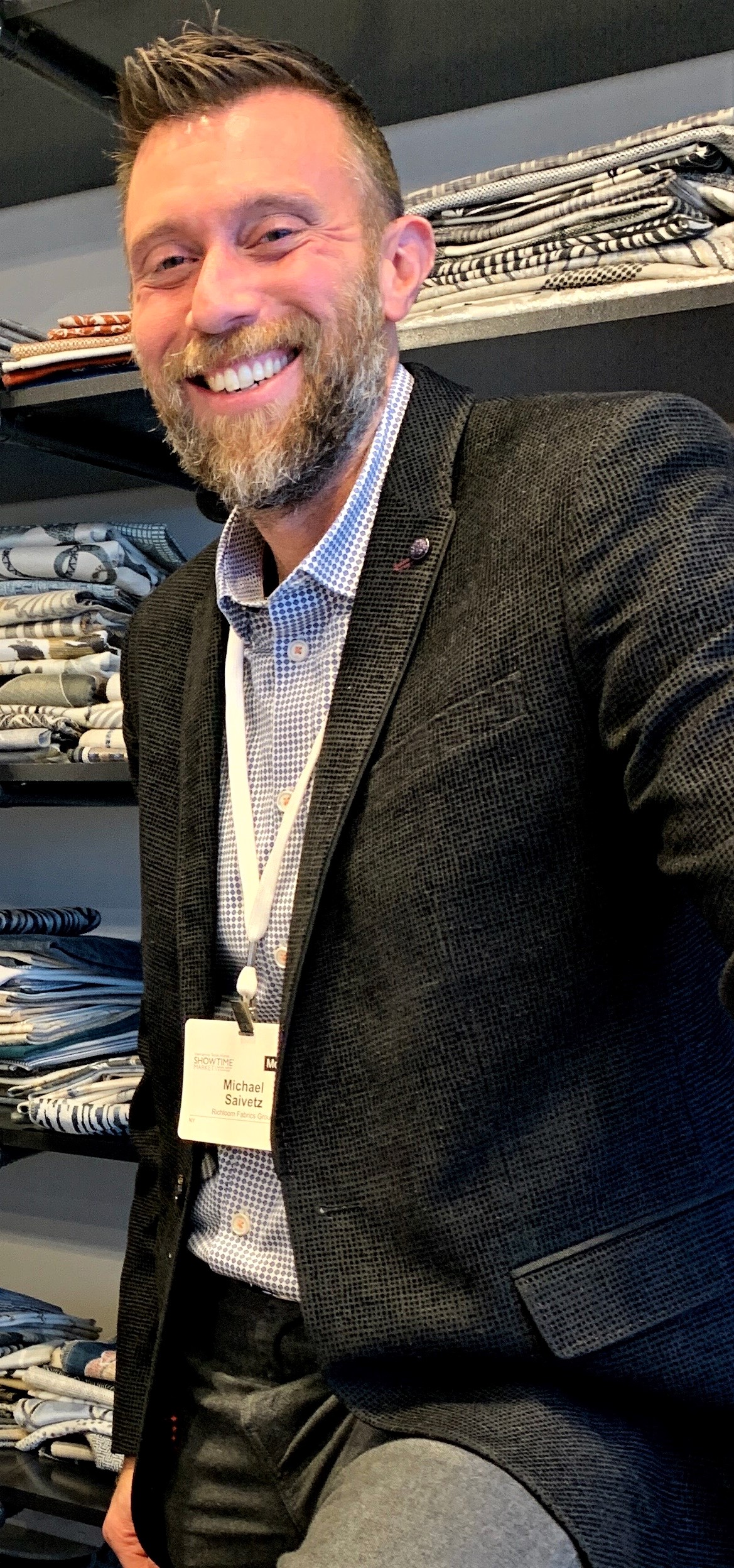 Michael Saivetz
He adds outdoor fabrics are also on the upswing. Richloom bought a mill last year, now called Richloom Weaving, which has helped the company meet domestic demand.
"We have orders and over the past four weeks business has steadily increased," Saivetz says in late July. "We have also developed level-one (minimum risk) and level-two (low risk) [medical] gown-fabric."
While textile production in China has resumed, he says, for the most part he sees many factories working at 75% capacity, while some smaller factories have closed.
There are many reasons for that, including global freight costs reportedly doubling. In addition, in mid-July, nearly a dozen states in India imposed partial lockdowns that closed many textile mills.
Richloom bought the U.S. mill for that kind of global tumult.
"It's things you just can't get out of China or India," Saivetz said last year about the new mill. "The one thing that Richloom can do is to bring the product from all parts of the world, all different looks, and marry it in here. It's not just wovens, not just body cloth, not just prints, not just embroideries--we can do everything."
U.S. RESIDENTIAL SALES UP THIS SUMMER
Overall, furniture and home furnishings stores had an increase this year in sales of $4.0 billion in April to $7.2 billion in May, according to a U.S. Department of Commerce July 16 report.
A handful of U.S. textile companies contacted by F&FI reported optimistic sells in at mid-summer, including Stout Fabrics, a residential fabric wholesaler with about $25 million in annual sales. Stout is in Colmar, Pennsylvania, and 95% of its business is domestic.
"We're doing pretty well across the board," says John Greenawalt, Stout vice president of operations. "We had a massive amount of product in stock during March and April this year, when the Pennsylvania lockdown stopped. We surpassed June numbers and are well on the way for [making our] July numbers."
He adds global freight costs have become a concern, especially after a shipment got delayed in Italy and its associated shipping costs nearly doubled. "We're adjusting to a longer timeline, from 6 months to 9 months," Greenawalt says. "As a result, we're thinking about producing more domestic product here."
But the pandemic continues, and with it, executives say they remain uncertain about the demand for their products in future months, and perhaps years.
But the pandemic continues, and with it, executives say they remain uncertain about the demand for their products in future months, and perhaps years.
LA-Z-BOY CUTS EMPLOYEES ACROSS THE GLOBE
Furniture maker La-Z-Boy, for example, continues to adjust to the shifting global production, The New York Times reported. It shifted production from China to Vietnam last year to handle U.S. tariffs on $360 billion worth of Chinese goods.
Then, the company announced deep employee layoffs.
"Effective immediately, the company will reduce its global workforce by about 10%, or approximately 850 employees, across its manufacturing, retail, and corporate locations," a La-Z-Boy June 4 release states, "including the closure of its Newton, Mississippi, upholstery manufacturing facility."
La-Z-Boy CEO Kurt Darrow says in a statement: "Since restarting production at the majority of our plants at the end of April, we have steadily increased production and continue to bring back more employees to meet demand. As more states open and allow our retail partners to re-engage with their customers, we anticipate a stepped process of increasing production and bringing additional employees back to work."
Such moves are apparently the new normal, at least for now.
For the latest F&FI news on social media, use
#FFINews
to find stories.    
---