G.M. Syntex Hits Milestone in Just 20 Years: First Indian Textile Company at Proposte
May 3, 2019
CERNOBBIO, Italy --  G.M. Syntex, the family-run, upholstery mill started in 1999, achieved a unique distinction at Proposte: the first invited from India.
 "They didn't know that a mill like us existed," Dalbir Singh, the third-generation owner, says.
This year, 85 exhibitors showed their high-end, home-furnishing fabrics at Villa Erba, including 33 Italian companies and 52 from other countries.
G.M. Syntex owner Dalbir Singh.
The Mumbai-based mill employs 1,500 people and exports 80-85 percent to Europe and 5-10 percent to the U.S.
Its residential fabrics of cotton, polyamide, jute, wool, linen, and polyester are designed and manufactured at the company compound, producing some 885,000 meters per month.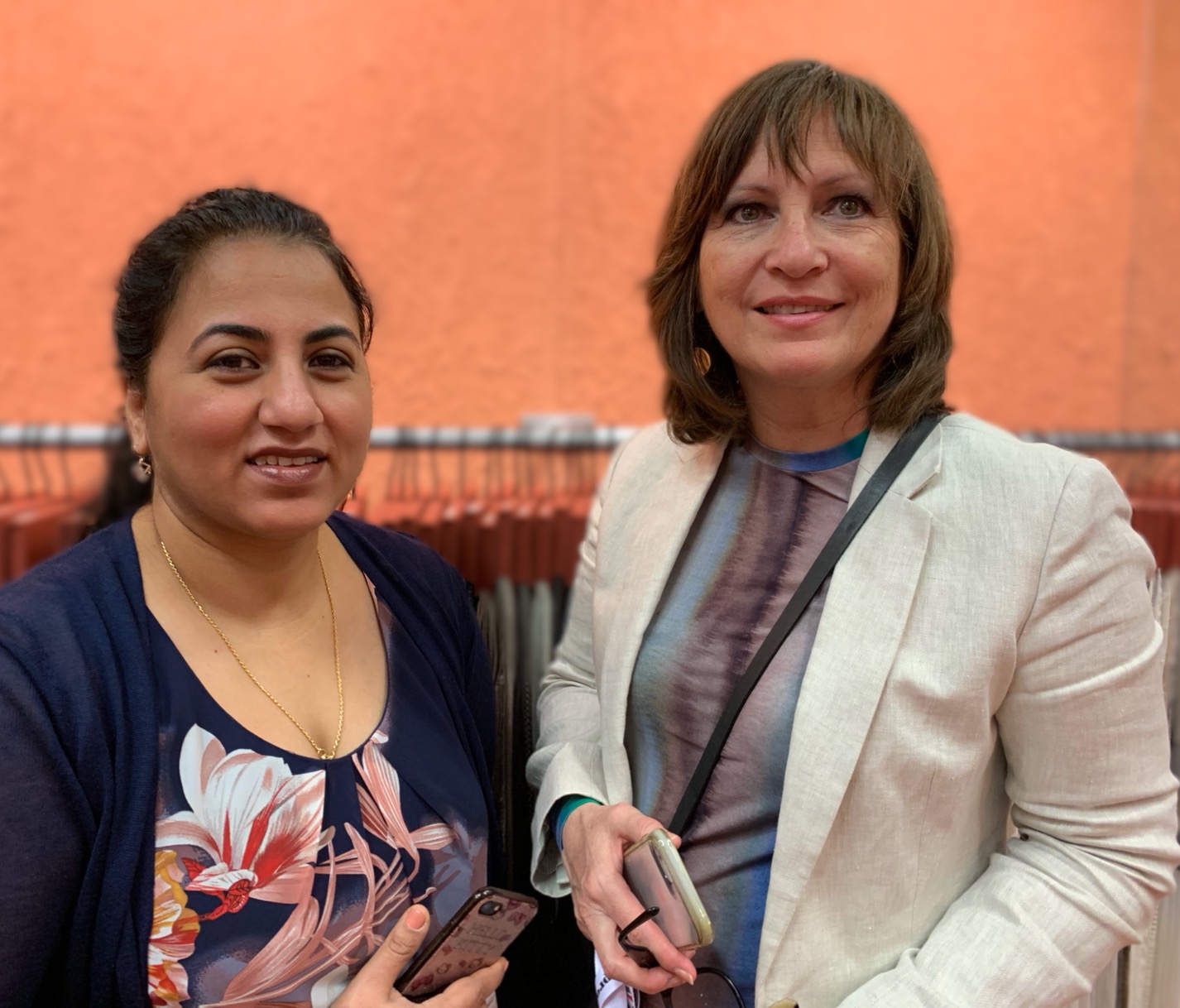 Nishant Kumar Singh, (left) general manager of sales at G.M. Syntex, with buyer Joanne Prevost, design director at Master Fabrics in Montreal, Canada, during Proposte 2019.
"We want [to go] an extra mile to make it more beautiful," Singh says. "It's all made in one mill. …Everything is done in-house."
Everything includes yarn processing, fabric dying, weaving, embroidery, and finishing. There are 24 designers, and two company brands: Pure Fine Fabric and The Pure Concept.
Singh says, "This business runs on creativity."  
---