Crypton Says New 99.9% Fluorine-Free Formula Certified Disinfectable
New eco-friendly formula retains disinfectant properties
March 9, 2020
BLOOMFIELD, Mich. – Crypton, a leading provider of performance fabric for contract and residential, announces the refinement of their process for its core product, Crypton Fabric with moisture barrier, possesses 0.1% or less total fluorine – tested and certified using test method AATCC189.  
While Crypton's core product now utilizes an evolved formula, what has not changed is the fabric's ability to inhibit the growth of odor-causing bacteria, fungus and mold. And, its trademarked moisture-barrier prevents moisture from penetrating to the cushion.
Crypton Fabric with integrated moisture-barrier when used in conjunction with Crypton's U.S. EPA-registered Crypton Disinfectant & Deodorizer is disinfectable.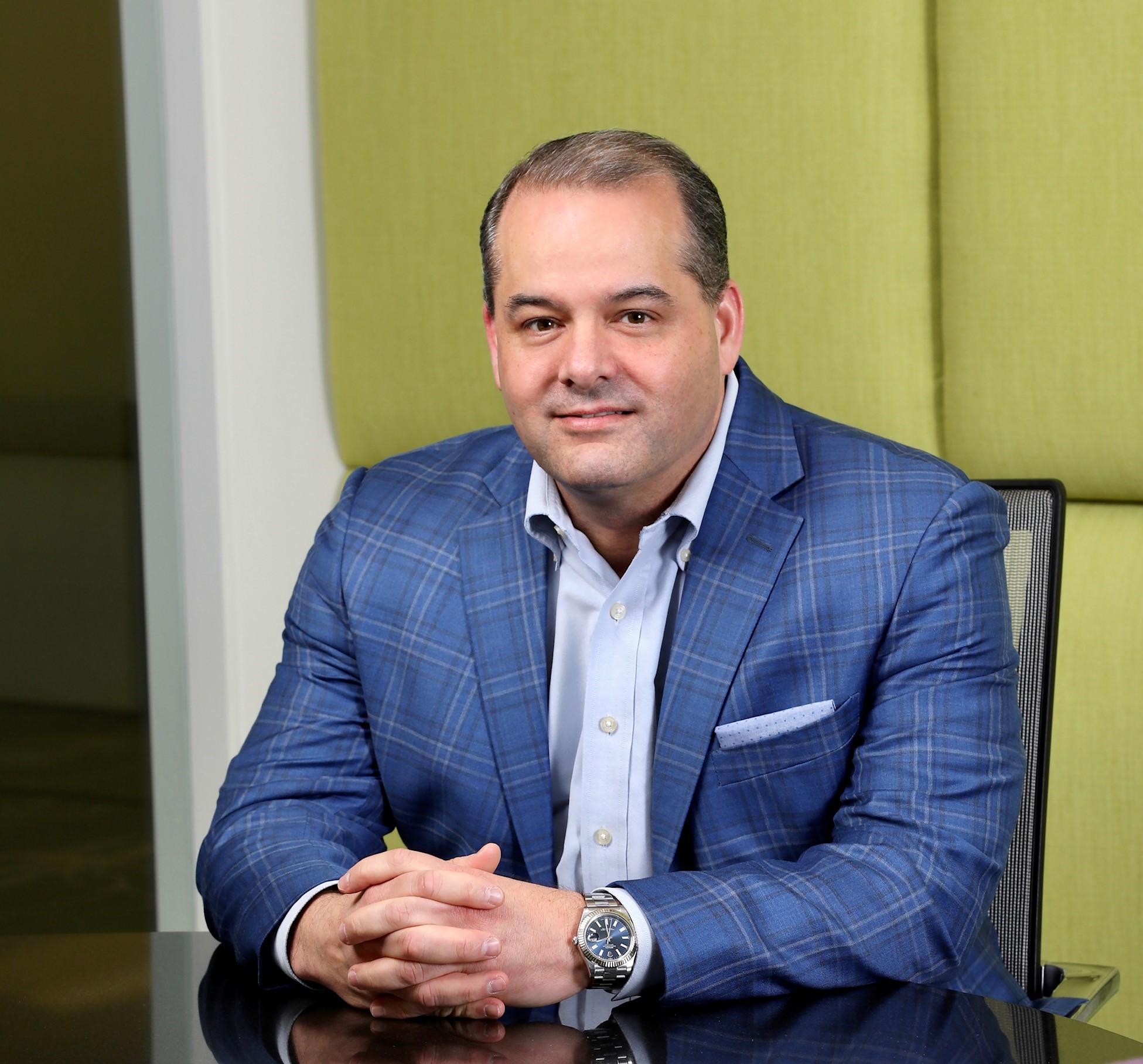 Crypton CEO Lance Keziah
"Our chemistry and philosophy have always focused and performance sustainability," Crypton CEO Lance Keziah says in a statement. "This latest breakthrough is indicative of our ongoing evolution and continued dedication."
The Environmental Protection Agency (EPA) recently announced banning imports of products that contain "persistent long-chain PFAS chemicals," otherwise known as C8. Crypton officials say understanding what fabric is and is not is more important than ever, especially since Crypton is tested, certified, and verified, while generics are not.     
"Crypton's intelligently evolved formula was informed by knowledge gained from Crypton's C-Zero (fluorine-free) technology," the Crypton release states. "Sharing formulations across technologies enabled Crypton to evolve its core product to not only boast less chemistry but better performance.
"More performance for less means: less chemistry, more repellency, better stain resistance (oil- and water-based stains) and higher durability, with a softer hand and still meeting or exceeding the most stringent test standards set for the contract textile industry."
BINDS TO FIBER
Crypton uses highly engineered, fabric-specific processes to permanently seal patented performance technology into every fiber; the permanent bind of Crypton chemistry guarantees safe use and consistent performance, officials say. It is not a topical solution. Crypton's stain and moisture protection lasts the life of the fabric and can extend the useful life of case goods by up to 7 years, officials say.
Officials say it's important to extend the "useful life" because this means fewer costs to consumers and to the environment.
"Reduction in replacement and repair costs, plus reduction of the use of non-renewable fossil fuels and natural resources – wood, water, energy, landfill waste, and carbon emissions – emissions of greenhouse gasses that contribute to climate change," the release states.
"With Crypton you are 'futureproofing' your interior spaces," says Michael Grigat, Crypton vice president of research and development. "We invest our time and resources in planned longevity, not disposable technology. 
"It is a longer-game approach, but by extending the useful life of fabric and furniture, you measurably reduce your environmental footprint overall."
CRYPTON C-ZERO
"In addition to reducing its chemical footprint, Crypton's team of scientists improved and recalibrated Crypton's C-Zero technology," the release reads. "C-Zero is Crypton's award-winning fluorine-free stain-resistant technology. Crypton's C-Zero was the industry's first fluorine-free soil-repellent and the only fabric soil repellent to receive Greenguard Gold certification.
"Using biomimicry to emulate the micro-textured surface that occurs naturally in jade leaves. All C-Zero fabrics repel most stains and clean easily with soap and water. But do not resist oil-based stains. Only fluo-technology can resist oil-based stains."
Grigat says, "We were able to leverage some of our improved C-Zero technology in our new Crypton formulations, which resulted in the reduction of fluorine reliance.  We see tremendous results in both products."
The Crypton Companies have patented and branded environmentally conscious textile performance solutions since 1993. The company's flagship product, CRYPTON Fabric, serves the healthcare, hospitality, government, education, and contract segments. Crypton Home fabric is a leading provider of residential decorative fabrics for the home furnishings industry, offered by more than 80 furniture and fabric manufacturers and available to consumers through retailers throughout the U.S.
In 2013, Crypton acquired Nanotex, which was among the first to market nanotechnology solutions for textiles. And, in 2019, Crypton purchased Abercrombie Textiles in Shelby, N.C., which has been weaving dobby and jacquard fabrics for over 30 years.  
---