Chinese Tariffs Boost Sales of North American Coated Fabrics
September 25, 2019
MIAMI BEACH, Fla.—North American manufacturers of PVC and polyurethane fabrics are beginning to see a boost in their business with RV, marine, and furniture manufacturers.
"We've seen a boost in our business since the U.S. tariffs against Chinese goods," says Greg Taylor, director of sales and marketing for Morbern in Canada.
Greg Taylor, director of sales and marketing for Morbern in Canada.
Morbern has manufacturing and distribution facilities in Canada and in the USA near High Point, N.C., he says.  
"The real impact won't be fully felt until 2020," he adds, "as manufacturers realize they can buy vinyl and polyurethane upholstery in the local Canadian or U.S. market.
"We also see some change in attitude towards PVC now that all phthalates have been eliminated in their manufacture."
This has been a hindrance in the healthcare market, but Taylor sees a change coming.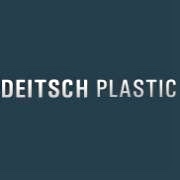 Deitsch Plastic Co. in West Haven, Conn. also sees a pickup in PVC and PU business, according to Principal Yasaf Deitsch.
"We are now competitive to Chinese prices, but our products are better products to begin with compared to what you buy in China," he says. "The Chinese dropped the price of bonded leather to $2.50 a yard when it was selling at $9-$10 a yard. They took some material out of it and it did not perform well."
Deitsch explains similar practices happened in other areas. "They did the same thing with PVC and polyurethane. The cheap Chinese PU fell apart in healthcare installations. We've always been competitive but now, with the tariffs imposed on Chinese goods, our products are more in demand."
Deitsch expects to add more manufacturing staff in the future as it reaches full capacity going into 2020. He also expects to bring out new and better products for jobbers.
"You don't have to place container-load orders to get our products; 500-1,000-yard orders are fine with us," Deitsch says.
Michael Novick, principal of CMI Enterprises Inc., a coated fabrics producer in Forest City, N.C., sees a similar trend.
"We are noticing an uptick in interest for sure," Novick says. " However, it hasn't resulted in that much of an increase in orders."
"We've been asked to do preliminary development. However, most customers are waiting as long as possible to source domestically in the hope that the tariff issues get resolved."
Novick points out that "it's a major cost and inconvenience to recertify a new supplier. Having said that, most users are preparing themselves for an alternative."  
---