Seasons Furnishings Opens New Flagship Store for Emerging Domestic Market
January 20, 2019
NEW DELHI – Seasons Furnishings, which operates a mill and offers contract and furnishing fabrics, recently opened a new flagship store catering to a growing domestic market.
Managing Director Mandeep Wadhwa says young. professional customers, often setting up their first home, want a quick and easy way to make decorating decisions.  The Seasons Design Centre caters to that new generation that wants to "visualize" those choices.
"There are displays," Wadhwa says during Heimtextil 2019 in Frankfurt. "We have our design team. … And my wife [Manjit Wadhwa] oversees it."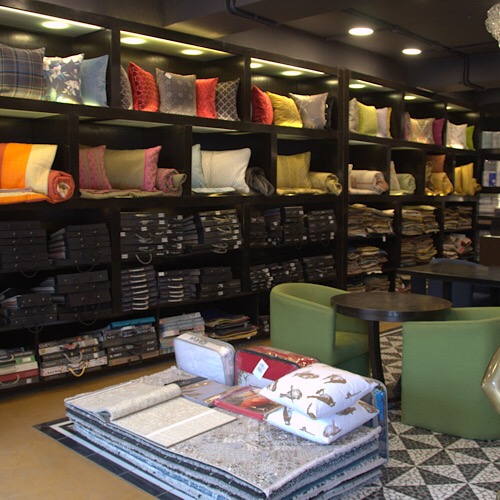 Located along Ring Road, the new store sits alongside other brands, such as BMW, Kohler, and Fab India, where the new consumers shop. The Design Centre also caters to architects and interior designers.
"This is something new [for India]," Wadhwa says. "One of a kind."
Founded in 1975 and based in Noida, India, Seasons Furnishings Limited markets furnishing fabrics, made-ups, and lifestyle products to contract and retail customers in India as well as exporting fabrics.  
---