Dominion Sample Debuts App to Assist Sales During COVID-19
August 5, 2020
MONTREAL – Dominion Sample, a designer and producer of presentation products for contract wallcovering, textile- and window-covering markets, has launched a new app.
Here is what the new app can do in one scan, according to officials:  
Provide fabric specifications;
provide an architecture specifier guide;
be a tool to build color palettes;
used on visualizer software [augmented reality];
place an order for a sample;
direct viewer to complementary products;
show video clips and installation guides; and others.
Social distancing is encouraged as a way to slow down COVID-19 by limiting contact between people, thus affecting many industries, especially those relying on a personal touch, such as textiles.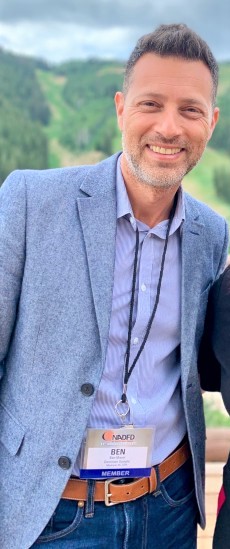 Ben Mazor explains the new Dominion Sample app. 
Dominion Account Executive Ben Mazor says the app is now being offered to customers, such as wallcovering producers, which can then offer the app to their clients.
"It turns the physical sample into a digital sample," Mazor says.
He adds there are many features: If a client clicks on a particular fabric for a sofa, the app then tells them where to find it, and she can place an order.
"The [app] owner can change features themselves," Mazor says. "Get specific notifications ... if users land on specific information, as well as others because it's easy to customize.
"This is the perfect match with the current [coronavirus pandemic] situation."
Read more about Dominion Sample here:
https://www.fabricsandfurnishings.com/contract-hospitality-news/Dominion-Sample-Expands-North-Carolina-and-Mexico-Manufacturing-Warehouses.html
---