Design a Bord Ends at Paris Deco Off, While Private Viewings Succeed
More Americans Seen During Paris Deco Off 2020
February 12, 2020
PARIS – Veteran textile designer Eugène van Veldhoven rented an upscale apartment for clients during Paris Deco Off because, after seven years, the textile-design boat-show, Design a Bord, has been discontinued.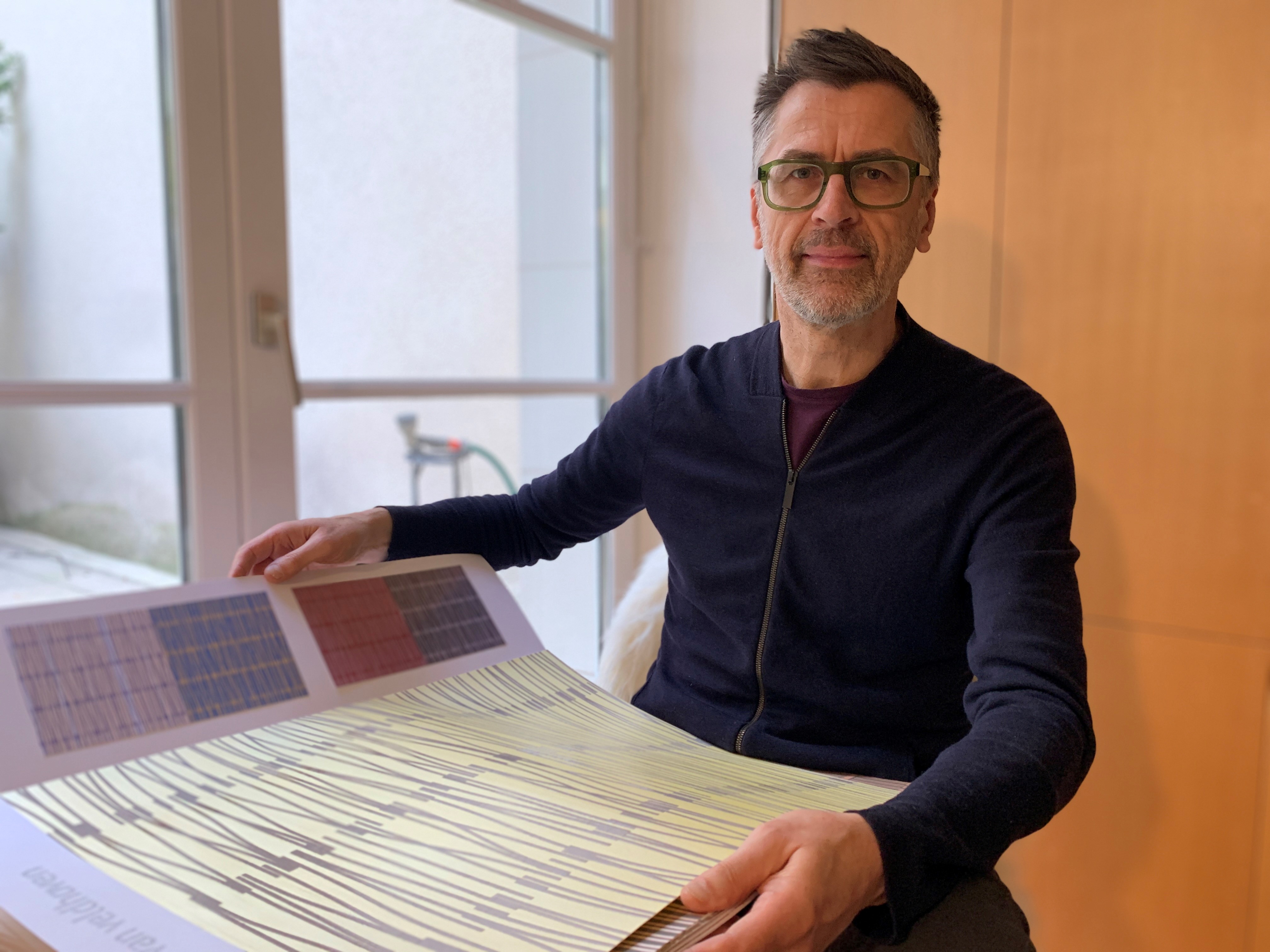 Eugene van Veldhoven rented an upscale apartment near The Louvre during Paris Deco Off 2020 for clients to see his new designs. 
The Dutch designer says the apartment helped draw a variety of clients, instead of the same ones during the boat show.
More Americans attended Paris Deco Off 2020, according to Veldhoven and more than a handful of textile sellers.
"I totally agree there have been more" Americans here, Veldhoven says, who sells 85% to U.S. clients. "I noticed it as well two weeks ago at Heimtextil.
"There was a time when Americans would choose either Heimtextil or Paris, maybe they're starting to combine it."
Veldhoven creates print patterns and decorative techniques, selling to editeurs and mills. He also provides the technical process for production, such as mills wanting to do digital printing.
He's been in the business for 25 years and now never asks what clients do with the designs. One year he sold to IKEA and told his family and friends, but the design was not used.
"Our experience is if it's not used right away, it' goes in a cupboard," he says. "So now I don't tell anyone."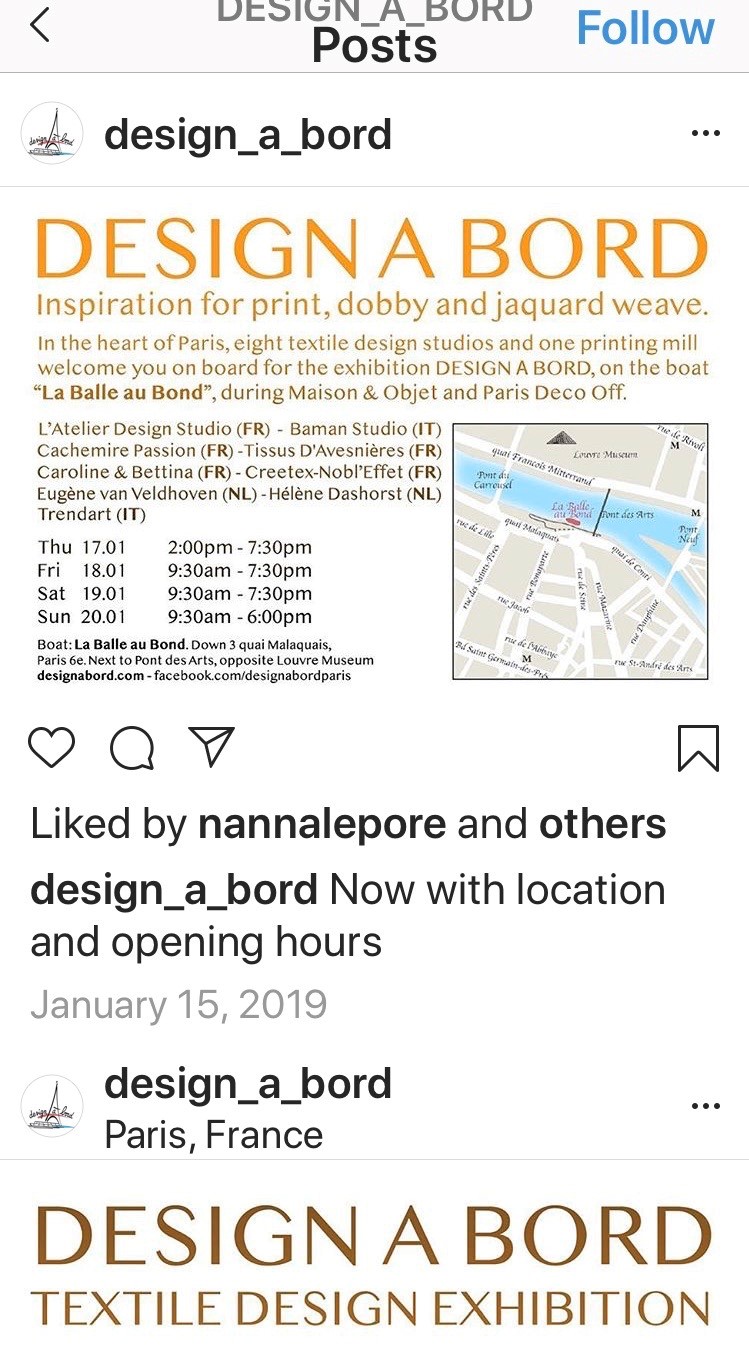 An Instagram post promoting the Design a Bord event in 2019, its last year. 
Still, he's been selling more designs to flock velvet printers as well as very small patterns for wallcoverings at Heimtextil.
Veldhoven and his business colleague, Hélène Dashorst, tour the U.S. annually for two weeks. They see about 150 clients and are now looking for agents. He says a good year is when 50 clients buy from them.
"It's really a niche, more for me then Helene, she also travels to China," he says. "I live a basic life. … Just like me, she knows the process, so when a client buys a design, she can give them all the information, from construction on. I think she works with all the weaving mills in the U.S."
Veldhoven originally studied fashion design but was told he should work in textiles, which he did after a year in the fashion industry.
"From then on it went quite quickly," he says, "It's never a million-dollar business."
He draws every day coming up with design ideas for print, wallcoverings, dobby, and jacquards. He lives in Den Haag (The Hague), Netherlands.
"You get so much feedback, even when a client is not giving verbal feedback," Veldhoven says. "I don't read magazines. I hate all the visual input. I follow the collections of my clients. It's like going deeper into the ideas you already have because you find a new textile machine.
"After so many years, people in the industry know me like machine builders or suppliers of chemicals. So, they start sending me stuff or telling me, 'This is new, would you like to try it out?'"  
---