A New Twist: Illustrator Agostino Iacurci Designs Proposte 2020 Poster
Proposte 2020 will be held April 27-29
December 18, 2019
CERNOBBIO, Italy -- Proposte organizers usually collaborate with designers to come up with their annual poster/image, but for 2020 chose illustrator Agostino Iacurci to do it.
Iacurci is a multidisciplinary Italian artist who lives in Berlin.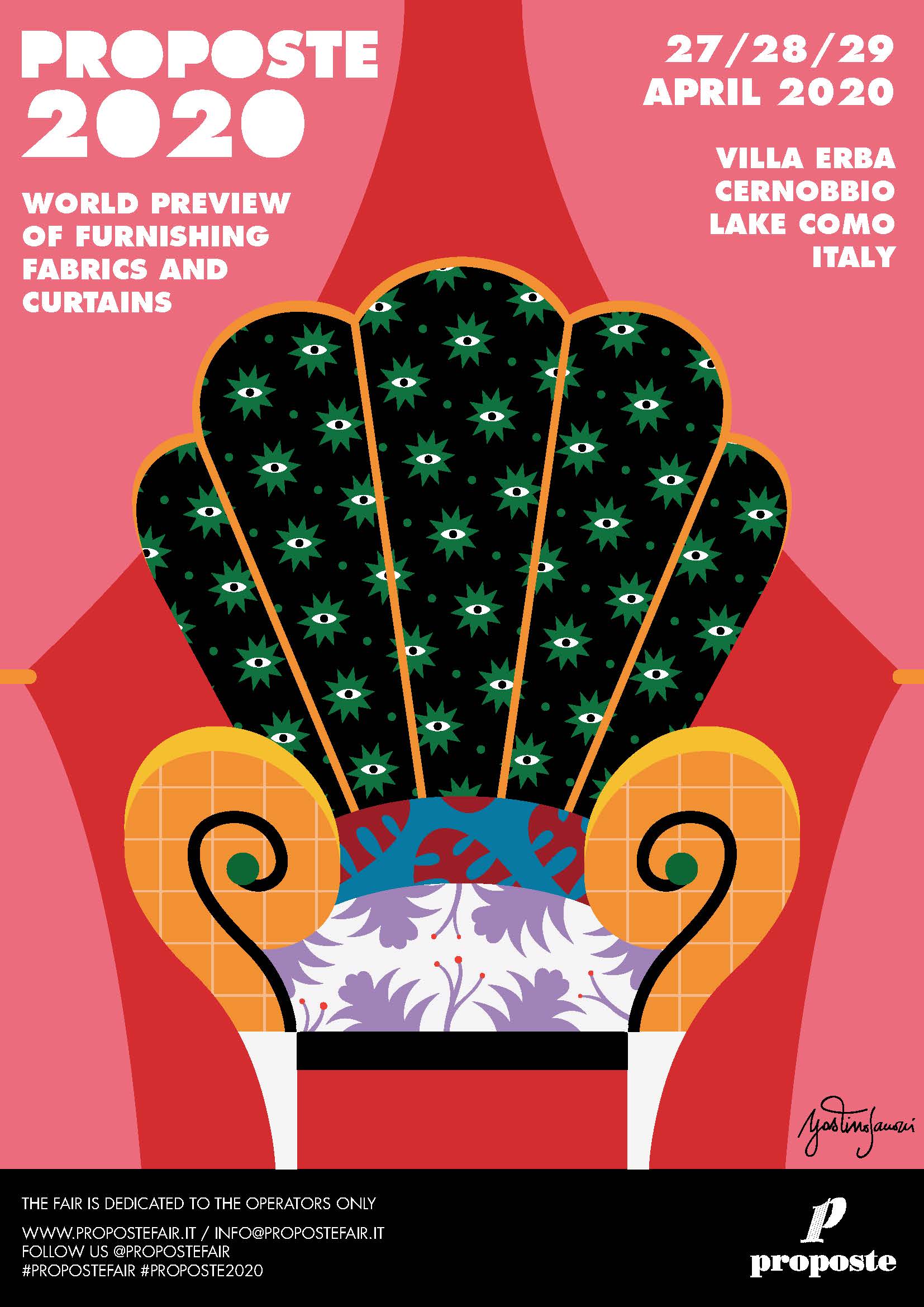 The Proposte 2020 poster created by Agostino Iacurci. 
Proposte President Piercarlo Viganò says in a statement: " Illustration is the warmest and most engaging visual communication system in existence. In Agostino Iacurci, we found the ideal exponent of this world to synthesize in an exemplary way what Proposte 2020 represents."
The artist looked back to an iconic chair for inspiration.
Here is a Poltrona di Proust armchair created by Alessandro Mendini. 
"When I was imagining the Proposte 2020 poster," Iacurci says in a statement. "I thought of fabrics as a story-telling tool due to their ability to transform spaces and objects. While I was pondering this idea, I remembered Poltrona di Proust (1978) by Alessandro Mendini and the re-design concept at the origin of that project.
"I, therefore, imagined placing at the center of the scene theatrically crossed by two curtains held open with tie back braids, a classic armchair in which each element – the armrests, back, and seat -- had a different fabric and decoration that helped generate the international, multicultural, and open identity of the object and the event."
Agostino Iacurci created the Proposte 2020 poster. 
For Proposte 2020, the social media hashtags are #ProposteFair and #Proposte2020.  
---